About Us
Speech Start is a family-owned and operated private practice that offers cutting edge speech, language, academic and feeding services to pediatric populations. We believe in individualized approaches, continuity of care between home and school, and do all of this in a compassionate and nurturing environment.
We accept a number of United Healthcare and Horizon Blue Cross Blue Shield insurance plans. Please call the office at (732) 888-3912 to find out if we specifically accept yours.
Student of the Month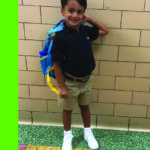 JJ is our Hazlet student of the month! JJ works very hard with Ms. Shay and always loves coming to speech and is a great... Read More
Sophie is our Rumson student of the month! Sophie always has a wonderful time when she comes to Ms. Marissa's Thursday night group. She always... Read More
I could not have asked for a more supportive, dedicated and caring group of people. His therapist has done wonders with him and continues to encourage him and build his confidence.
– Kristin L.