Our Staff
Laura Fanizzi
Paraprofessional, Office Manager
"My goal is always what's best for a child; working with families through challenges to become successful."
Laura Fanizzi is a Developmental Therapist with Speech Start, p.a. Since 1999. She has been providing behavioral therapy in individual and group settings, creating and implementing individual behavior programs for clients. Her experience with DIR, OPTIONS, and Verbal Behavior are part of a toolbox to assess and provide clients with the appropriate interventions.
Laura has assisted teachers in preschool classroom settings as well as shadowing special needs children in typical environments. Additionally she is a inclusion specialist who provides training for staff on current inclusion practices for teachers and paraprofessionals and in-services to school staff on social skills training. When not wearing these hats, Laura can be found managing the Speech Start offices, overseeing scheduling, scheduling, billing, building maintenance, and more.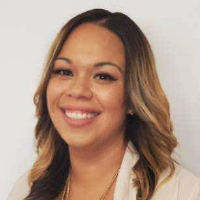 Evette Rodriguez
Office Staff
I enjoy the rewards of seeing growth in those I can help.
Evette Rodriguez is currently studying online at the University of Arizona Global Campus where she will soon obtain her Bachelors in psychology. Evette has 15 years of experience in management working to keep individuals safe with the division of developmental disabilities. She is passionate about helping people in need; with her nurtured approach she assists others reach their highest potential in their lives. Evette will continue her studies to obtain her Masters in communication sciences and disorders and will continue pursuing her career and hopes to become an SLP for Speech Start.
Michaela Diaz
Group Facilitator, Office Staff
"My hope is to make a positive impact by lending a helping hand in children's journey to obtain the communication skills necessary for their growth and development."
Michaela Diaz is a graduate of Monmouth University with a Bachelor's degree in Psychology and a minor in Communication and Speech Disorders. In addition to her major's classes, she has also completed coursework in child development and children's play. Michaela's passion has always lied in working with children and helping them learn and grow. She has previously worked as an assistant preschool teacher at a local preschool. Michaela is pursuing a career in Speech-Language Pathology and is excited to continue to learn about this amazing field at Speech Start!
Noelle Parrino
Group Facilitator, Office Staff
"My strongest sense of reward comes from witnessing the positive impact that my actions have on others."
Noelle is an undergraduate student at Monmouth University working towards her degree in Health Science with a focus in communication sciences and disorders. She is passionate about pursuing a Master's degree in Speech-Language Pathology. Since 2018 she has been working in both daycares and summer camps. Noelle has always wanted to be part of a profession that serves the public and always likes to be someone who will go the extra mile for another. Noelle is excited to begin her journey at Speech Start and learn more about the services and programs they provide!